Introduction
Clemens is part of indie's line of ARM M0-based microcontrollers specifically tuned for the medical applications space. It is a highly integrated M0 with advanced analog front end (AFE), capable of being used in systems with the most advanced chemical analysis requirements for commercial and home medical applications.
Clemens contains a high performance 32-bit ARM M0 core with 160kB of flash RAM and 8kB of SRAM. A real time clock (RTC), 12MHz RC oscillator, 32kHz sleep mode clock, 10kHz auxiliary clock, and watchdog timer are all fully integrated on die for high performance, low power design.
The high performance analog front end (AFE) consists of a state of the art 16-Bit sigma-delta ADC and two 14-Bit DACs, which together allow for fast, highly precise chemical measurements with low calibration requirements.
Clemens includes integrated power management and is capable of running entirely off a 3V battery. No other components are required for power regulation of the IC, creating an efficient, low cost design.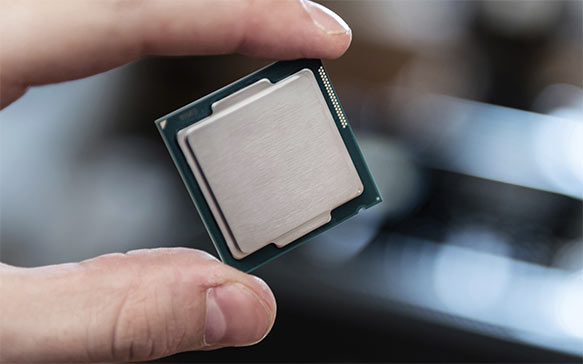 Parameters
| Parameter Name | Value | Comments |
| --- | --- | --- |
| MCU | ARM M0 32-Bit MCU | |
| Flash | 160kB | |
| RAM | 8kB | |
| GPIO | 18 | |
| ADC | 1x16bits | |
| DAC | 2x14bits | |
| PWM | 2x12bits | |
| USB | | |
| LCD Driver | | |
| Others | 1xUART,1xI2C,1xSPI | |
| Power Supply |  2.2-3.3V | |
| Operation Temperature | -40C ~ +85C | |
| Package |  7×7 48pins QFN | |
| | | |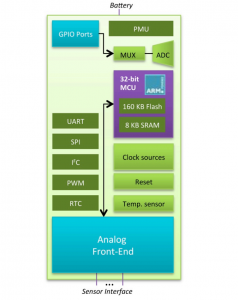 Documentation/Tools