西尔特

XELTEK Electronic,Founded in Sunnyvale, CA USA in 1988, XELTEK has been endeavoring in device programmers for more than 16 years. Backed by the tradition of technical innovation, high efficiency of R&D and manufacturing, better comprehensions of customers' requirements and good relationship with major IC manufacturers, XELTEK provide its customers with state-of-the-art programmers at revolutionary pricing to keep the pace with the rapid growth of semiconductor industry, improve performance of products, reduce cost and shorten the time-to-market.
Currently support Indiemicro chip universal programmer as follows:
SUPERPRO7500(Manual)
SUPERPRO-SB02(Automatic)
SUPERPRO-SB03(Automatic)
SUPERPRO-SB04(Automatic)
Contact:
Mobile:18651894968
E-Mail:sales02@xeltek.com.cn
Web:    https://www.xeltek-cn.com
For the latest documentation or device support, please visit website or contact sales
光色科技

上海光色智能科技有限公司(OPTCO光色科技)dedicated to automotive light emitting parts industry, research and development and production of light color accurate detection, calibration system intelligent equipment。
The products are mainly used in three optical fields: lighting, display and imaging。
1.RGB色坐标Cx,Cy与光通量(Lumen)采集
2.支持LIN通讯协议,校准参数通过LIN回写
3.校准结果的验证(复测白光或其他指定颜色)
4.支持校准不同Bin的LED模组
5.支持直射式和侧发光式的氛围灯模组的光色参数采集 ,同时根据客户需求可定制收光器
6.系统支持多通道并行检测、校准,大大提升工作效率
Web:   https://www.optcotech.com/
Automated 4~24                                       RGB-GSB1000 f氛围灯模组多通道光色检测校准系统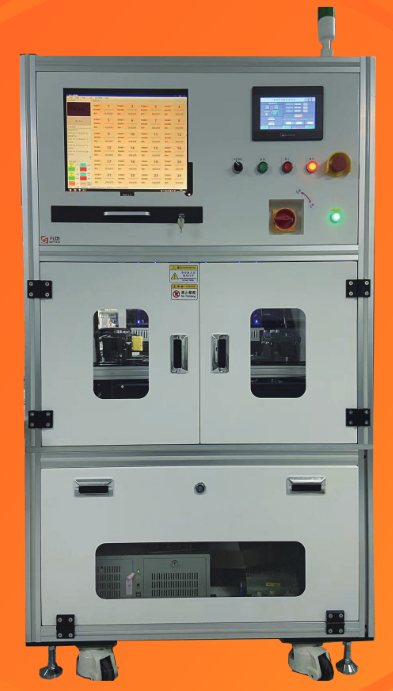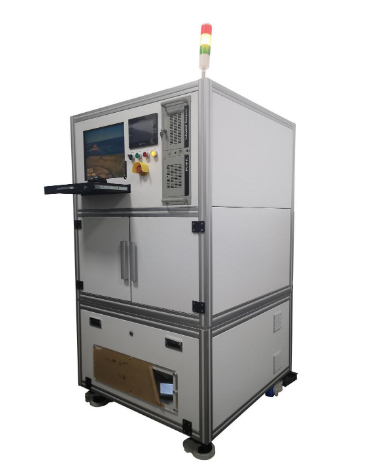 上海复瞻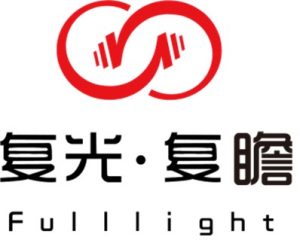 Shanghai Fuzhan Intelligent Technology Co., Ltd(上海复瞻智能科技有限公司)——Optical Quality Assurance OneStop Professional Service Provider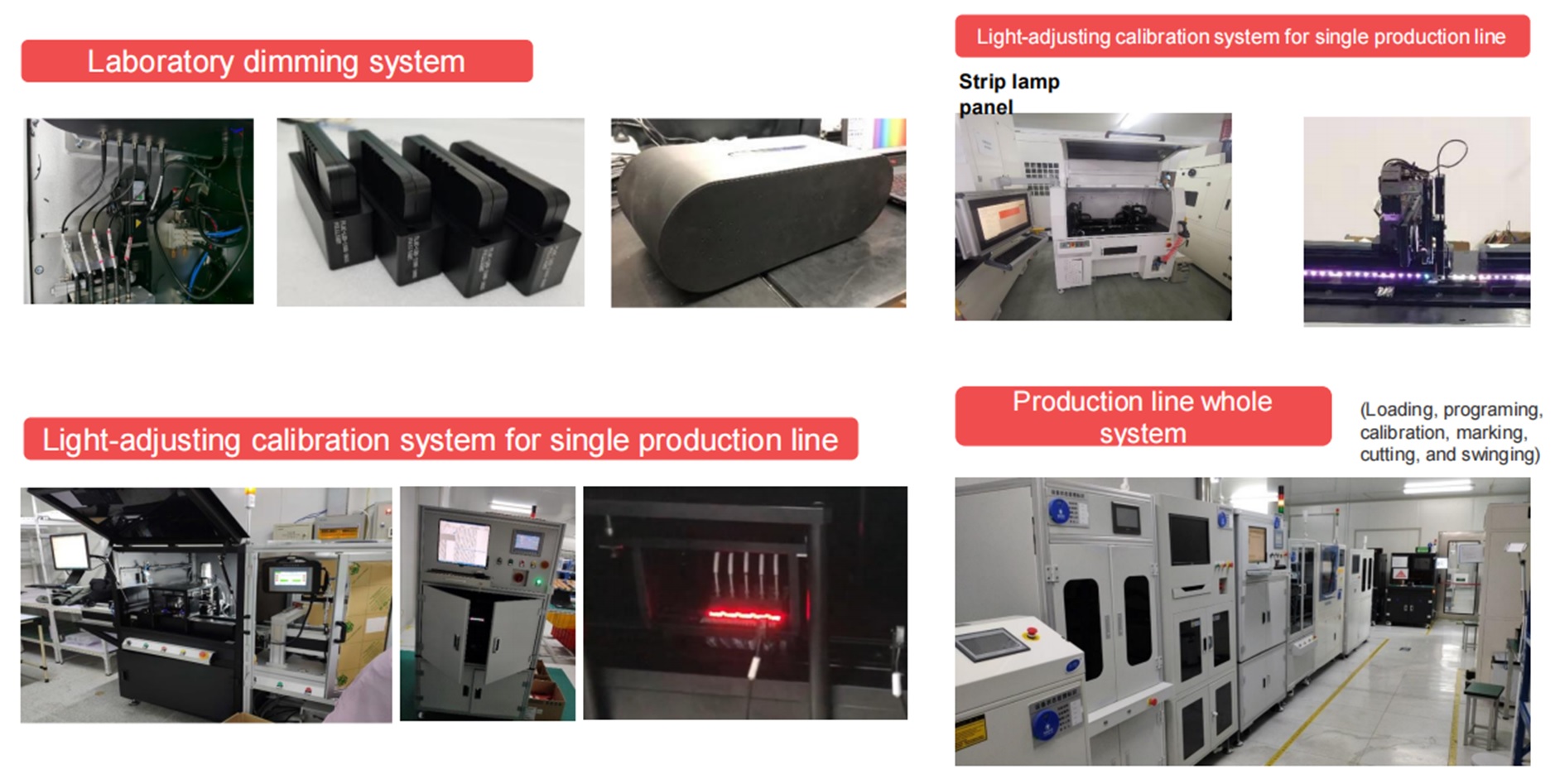 Based on the optical design of the light receiver of different versions of customers, the light receiver can be replaced to adapt to different lighting forms of LEDs;
the whole process of mechanical, electrical, optical, software and algorithm of the testing equipment is designed independently, and the delivery time is guaranteed;
have electronic development capability, support all mainstream control chips and LEDs in the market, and can develop chip firmware for customers;
the number of mass-produced multi-channel is optional, up to 8 channels can be tested at the same time, which can maximize the production efficiency;
semi automatic / automatic manual feeding and unloading, which can be operated independently or applied to the production line, and is suitable for batch multi version production tasks;
industrial grade high-precision optical fiber spectrometer is used, with high precision and traceability of test data;
can test and calibrate the whole PCB product;
mobile module to achieve high-precision mechanical positioning;
complete optical experimental equipment to ensure the reliability and verifiability of accurate data;
rich production line commissioning experience and data accumulation to ensure the smooth production of customers;
support Lin communication protocol control and calibration functions
support ind chip burning function
the software can be deeply customized;
one stop professional service provider for optical quality assurance: from the definition of optical indicators, the design of optical products, the testing and calibration of PCB modules, and the optical effect evaluation and verification of assemblies, it can provide a complete set of full life cycle support.
Contact:86-021-51001615-0
E-Mail:info@fulllightcn.com
Address :  5th floor, building 1, Fudan Science Park, No. 2539 Songhuajiang Road, Hongkou District, Shanghai


昂科技术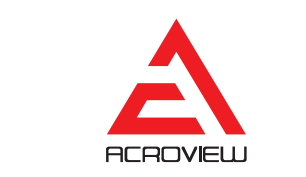 Acroview Technology Co.Ltd(深圳市昂科技术有限公司),Founded in February 2013, Acroview Technology Co., Ltd. was recognized as a national high-tech enterprise and Shenzhen high-tech enterprise in 2016, and has obtained a number of software copyrights and patents. Its core personnel have rich experience in programming equipment research and development, manufacturing and service for more than 10 years, with world leading technology, and is committed to providing innovative programming solutions for customers Case and product. We are striving to make outstanding contributions to the reliability, security and intellectual property protection of programming devices。
Currently support Indiemicro chip universal programmer as follows:
AP8000
Summary:AP8000 universal programmer
Product Highlight: Extreme performance
AP8000 designed with all new and advanced technologies in programmer industrial, with fastest programming speed and high accuracy pin driver circuit to achieve the extremely programming quality and productivity.
Supports three operation mode.
1) USB connection mode. Communicate with local PC through USB2.0 port (high speed) to realize online control;
2) RJ45 online mode. Connect to the intranet through the RJ45 cable to realize online control;
3) SD card offline mode. Leverage the keyboard, LCD display, external memory storage (standard SD card), it can be run independently off-line, easy to operate, easy to expand, and most suitable for mass production with project file
Mobile:13751075276
E-Mail:sales@acroview.com
Web:https://en.acroview.com/
For the latest documentation or device support, please visit website or contact sales。