Introduction
IND86202 is the second-generation, highly integrated glucometer SOC solution designed specifically for the commercial and home medical markets.  
The IND86202 includes an efficient 32-bit ARM M0-core microprocessor,  It integrates 128KB flash and 16KB SRAM, a real-time clock (RTC), 16MHz RC oscillator, 32KHz sleep mode clock, 10KHz secondary clock, and a watchdog timer for high performance and low power design applications.  
The high-performance analog front end (AFE), which contains a 12-bit Sigma-Delta ADC, two 14-bit LSDacs, and two 12-bit HSDacs, enables fast, highly accurate electrochemical measurements with very low calibration requirements.  
Clark's integrated power management system can be powered by 3V batteries or 5V USB, and the integrated charging pump can generate 4.5V voltage for the LCD drive.  
Clark also integrates a variety of interfaces: 4×32 segment /6×30 segment LCD display driver, USB1.1 interface support control, BULK and Interrupt transmission protocols to meet user data synchronization and storage requirements, standard UART, I2C, SPI interfaces and 40 GPIO.  
Parameters
Parameter Name
Value
Comments
MCU
ARM M0 32-Bit MCU
Flash
128kB
RAM
16kB
GPIO
40
ADC
1×12bits
DAC
2×14bits (HS)

2×12bits(LS)

PWM
6×16bits
USB
1xUSB1.1
LCD Driver
4×32 Segments/6×30 Segments
Others
1xUART,1xI2C,1xSPI
Power Supply
2.2-3.3V
Operation Temperature
-40C ~ +85C
Package
12×12 100pins QFN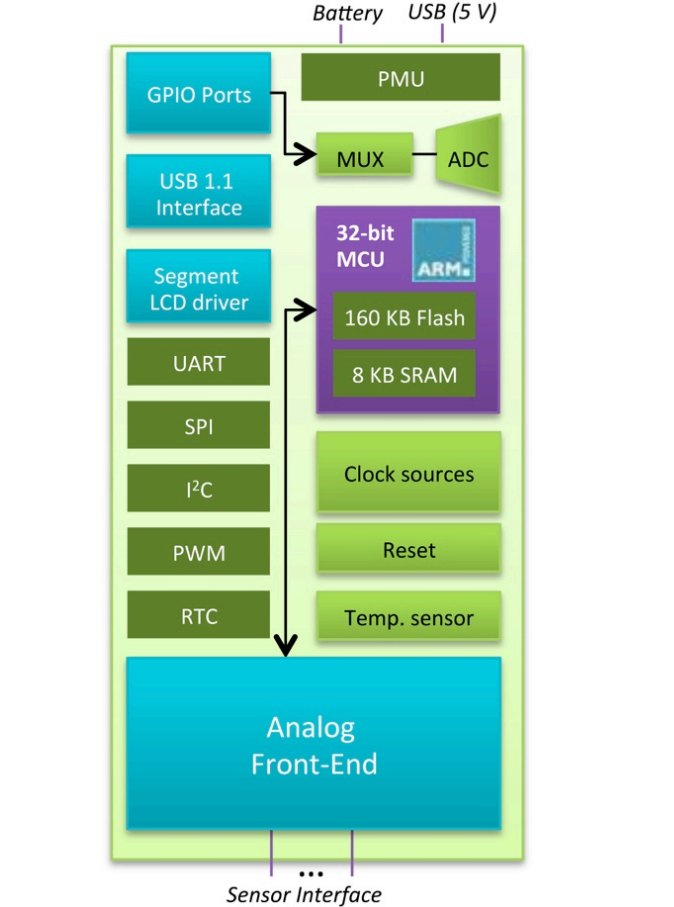 Documentation/Tools
| catgory | LINK | Upload Date |
| --- | --- | --- |
| White Paper | Indie_Ernie_GlucoseMeter_WhitePaper_v4.2.pdf |  2018/02/25 |
| Product Brief | IND86202-ProductBrief1.pdf |  2018/02/25 |
| SDK | ErnieSDK_R0116_00.01.00.10682-tag.zip |  2018/02/25 |